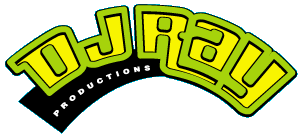 Teen Nite
with
Live Wire Girls/LW Break Dancers
@Live Wire Lounge,Frackville,Pa
Dj Ray's Ultimate Dance Party
&
Dj Wildman Dan/Dj Suga/Vj Frank

Free Dance lessons
Guys don't just stand around & miss out on the fun
Dance steps taught by Live Wire Girls/LW Break Dancers

Break Dancers hanging out here are:
Jose/Jarad/Nat/Donnie/John/Christina/Stacie/Melissa

LW Break Dance Teachers are:
Jose/Jarad/Nat/Donnie/John
Attention Parents
There has been some concern by parents of some of the teens attending the Live Wire Teen Dances on Sundays about the relative ages of those attending the dance.The average age as of now is 16-18.The over 21 people are primarily Break dancers that have been coming to the Live Wire Lounge from the very beginning to practice their Break Dance routines. As of matter of fact they have been attending the dances when we were getting less than 10 teens.Regarding other attendees over 21,the total number is probaby a dozen or less and they sometimes have shown up expecting to the bar to be open and since it isn't they simply hang around and listen to music.We have a very strict rule in place which is no leaving the premises. If you leave you may not come back in.Our security also looks for inappropriate behavior between adult and teens.This should give parents a little peace of mind knowing that their children are safe.For additional security all parents are invited to attend these dances as a chaperone and we will not charge you an admittance fee.These dances are a low profit business venture and are being offering partially as a community service which is to give the teens something to forward to and to keep them away from the bush parties which entails alcohol and an over 21 element.We've been asked to move the dances to a Friday/Saturday which are non school nites.These nites are club nites with the sale of alcoholic beverages.
This is how a club makes the necessary profit to cover mall rent,operating expenses,etc.

Please send all suggestions/conerns to:
[ Email-music@ptd.net]
Attention All Teens
The Live Wire Lounge will be creating a permanent Teen Nite Club with a name separate from the Live Wire
Including Big Screen videos,vastly expanded light show with intelligent lighting,high tech laser system
and a 50,000 watt sound system with bass capable of causing your carbonated beverage to literally boil over
on your table. There will be extensive marketing special & events such as Break Dance contests,Hard Body,Hot Body
Shake Your TailFeather,Techno Sticks Contests,Live Vidoe taping on the big screen,etc. Most of the Thursday Nite
Special events for adults will also be featured @ the Teen Nite Club. This will be your very own Teen Nite Club.
We need suggestions for the name. Keep one thing mind,What does the name look like in Print,advertising
flyers,posters,and lighted signs including neon. Also the name cannot be long.Remember MTV,TRL,etc
Please send all suggestions to:
[ Email-music@ptd.net]
People wanting their picture removed from this site?
Indicate in comment form on bottom of page: date,the picture number counting
from top to bottom,with a brief description of the picture & yourself.
Your picture will be blotted out or removed completely.
All pictures from previous nites are still available
click on various links on bottom of page.
Thanks
Live Wire Girls
The Live Wire girls will be marketing & promoting this dance along with Dj Dan Helfer and family,all of which except for Dan & the "two younger ones",are employed by Walmart.These girls represent the new breed of girls sweeping the teen & adult club scence throughout the US.They love to get in front of an audience with the own dance routines with strutting movements that would even make Beyonce take a 2nd look along with some great original stuff on the mic.This is all being done without alcohol or drugs. To describe it in a few words they're high on life.These girls are stuck in those in-between years 18-20.Since they will be on the ground floor & will be a major part of promoting Teen Nite along with Dan Helfer and family they will all be given a life time free admission to the Live Wire by Dj Ray for both teen and adult dances when they are 21,"those dances featuring Dj Ray".Anyone wanting to become a Live Wire girl should contact Dj Ray @music@ptd.net
or thur the comment form at the bottom of page and include your name,age and email address. requirements are:Must be 18+ years of age,car and be willing dance in front of an audience on stage as well as promote the dance thur word of mouth,flyers,bumper and window stickers etc.
This was the Last Teen Dance @LW
Live Wire is closed as of June/13th/04
Pictures Continued
for same nite
Click Here
Part 2
Sunday 06/13/2004.This was the last Teen Nite @Live Wire with an above average crowd. At least 30-40% of ther people were non-regulars with the largest turnout from Pottsville,followed by Blue Mt & Pine Grove High Schools.The Live Wire is officially closed.Splash parties with Dj Ray @JFK Pool in Pottsville,Pa are every Tuesday with Wednesday's as the rain day.